NETA Airdrop #
32,950 NETA was allocated to be distributed to early Juno users who claimed the 'GovDrop' at neta.money. GovDrop was a variation of the fairdrop, a popular airdrop distribution in the early Cosmos IBC period.
NETA Airdrop Snapshot #
At the time of the Moneta upgrade (December 15th), a snapshot was taken of the Juno Network distributed ledger.
NETA Airdrop Criteria #
The NETA BlackPaper1 describes the NETA GovDrop distribution:
Person delegated at least 25 JUNO on-chain = 1 NETA
Person voted on at least 1 on-chain governance proposal = 10 bonus NETA
Person voted on all on-chain governance proposals = 5 bonus NETA
Person delegated to at least 1 validator outside the top 20 = 0.2 bonus NETA
With 25 JUNO delegated and qualifiying for all the bonus criteria. 16.2 NETA was the maximum allocated per user.
NETA Airdrop Claim Period #
The NETA airdrop was claimable in the month Febuary 2022. All unclaimed NETA was permanently burned at the end of February.
31,886.6 NETA was claimed
1,063.4 NETA was permanently burned
NETA Airdrop Distribution #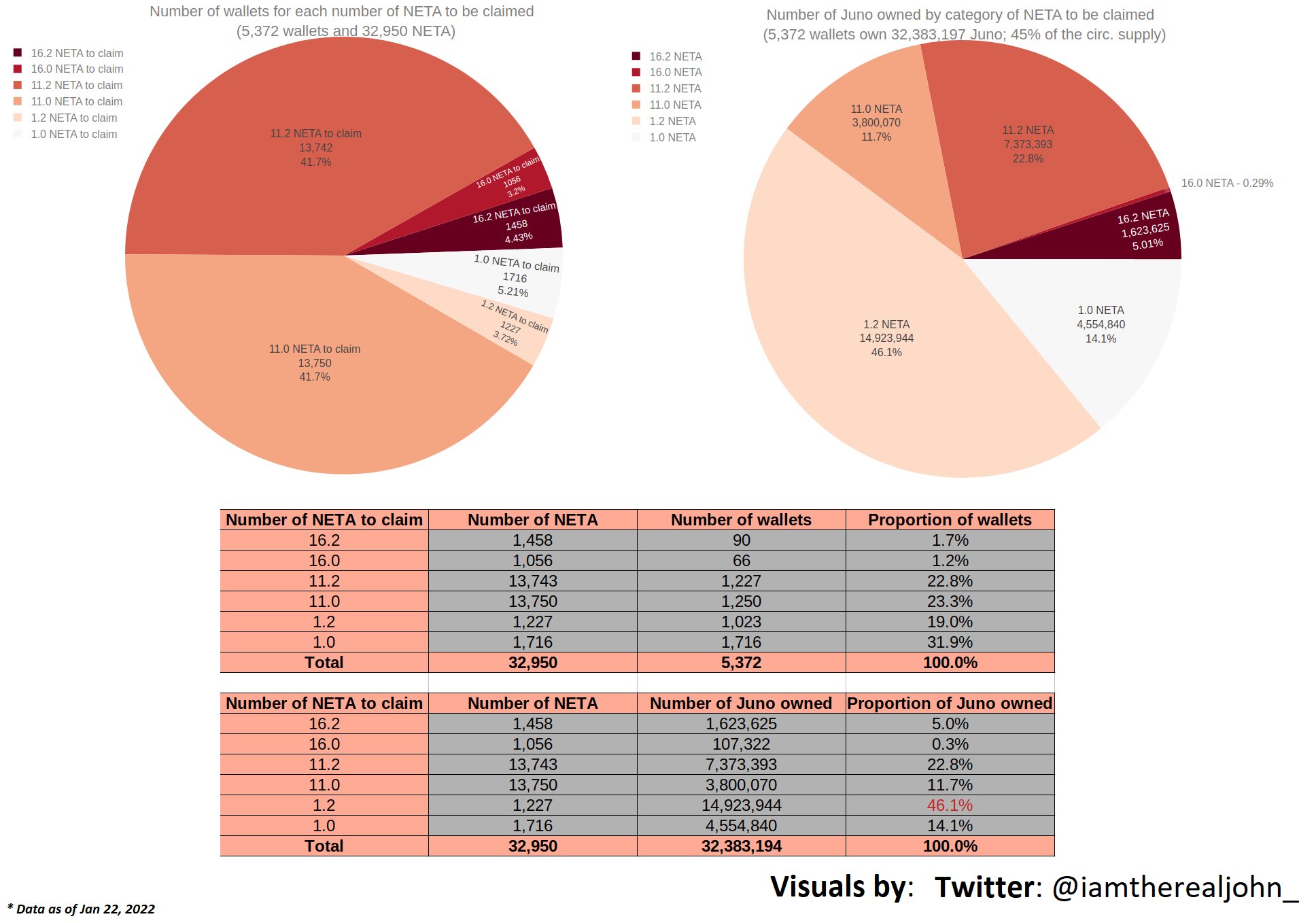 2