[Notes compiled by envy##9950]
Update your Chrome-based browsers (ex, Chrome, Edge, Brave, Opera)! An emergency security update has been pushed today - missing the update could compromise your Extensions (read: Keplr and your wallet). #
1) Progress reports from previous week #
Value Capture for Treasury: #
Devotio NFTs:
Cryptocito had an NFT giveaway, Passage has been promoting Troopers
able to tweet about Neta Troopers on @NetaMoney using Dimi as messenger
need to create guide for steps to buy NETA Troopers since they need to IBC transfer ATOM
Passage team to get address for multisig wallet, Dimi/Ren/Heisenberg creating signature for NFT sale fund wallet and relay to DAO once sale is complete
Passage waiting for public mint to be sold out before distribution of Devotio NFTs - this is the first minting they're implementing with smart contracts
Other NFT projects:
Strange Clan integration: world building tools coming out soon?
once NETA branding solidifies, start building items for Passage (ex, Roman architecture) whether implemented in Strange Clan or other worlds

team of artists building creates new revenue stream for DAO
Validator feasibility research/planning:
Dimi previously confirmed running a multisig validator is possible
unsure if Tendermint Core would need to run as base prerequisite or only Juno, can consult with other validators
Tendermint Core: https://docs.tendermint.com/master/nodes/validators.html
would need testnet validator setup as well
often run through AWS EBS; 3-5 sentry nodes "running interference" for main validator server; can be installed in other regions (ex, western/eastern hemispheres)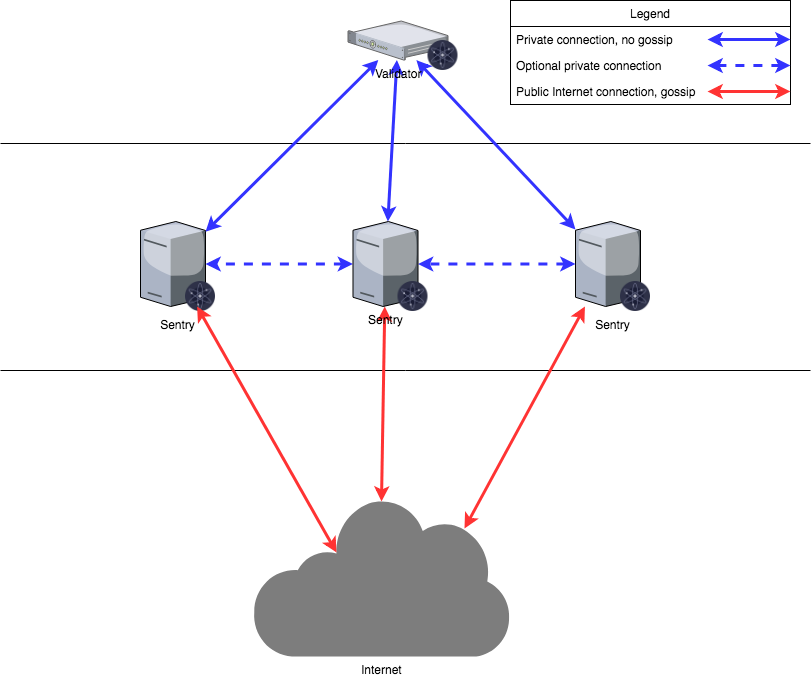 Branding, social media and Twitter:
inheriting @NetaMoney under DAO ownership or making a new account?

per Dimi, better for the Twitter account to be managed by a DAO, Core-1 will need to make an official decision re: handoff
can still use @NetaMoney for NETA Troopers announcements in the meantime, send postings to Dimi

visual branding ideas, images in front of us - color palette, themes, iconography
website usage - FAQ, lore, branding, content - contact Core-1 for handoff decision on this as well
NETA ambassador program? community volunteers
NETA DAO Updates/Setup/Tokenomics:
working on tokenomics and procedural setup
Galactic Punks DAO on Terra - similar roadmap, community validator model, NFTs linking everyone together, NFT staking
possible to integrate existing tokens to DAO treasury as reward? ex, give JUNO reward for staking NETA in the DAO?
2) New ideas/concepts #
noticed the biggest NETA whale is using staking rewards from other coins to buy NETA
possible use case: utilizing Authz to allow automatic claiming and swapping rewards for NETA over a DEX - automatic "store of value"

if we create a validator, this can be set by default - allow delegators to select a percentage of rewards to be automatically "rolled off" into NETA

small transaction fee of NETA routed to DAO treasury?

adjacent to Secret Network - can we work with wrapped coins for a private store of value?

create sNETA for their DEXes - can CW-20 tokens be wrapped or only sovereign chains?

believed to be coming to Secret's functionality in a few months
3) Build consensus on priorities for following weeks #
Speak With:
Core-1: handoffs of social accounts and website (use established ones or make new ones? how to handle decentralized website management?)
DAODAO: hash out goals and what we want to achieve - tokenomics, governance, general purpose (Jake on Core-1 and twilight as good points of contact)
Galactic Punks DAO: information sharing, brainstorming re: similar roadmap
Passage: clarification on world building tool availability
Do:
write instructions for ATOM IBC transfer to buy Troopers NFTs (@NetaMoney to retweet these, contact Dimi when complete)
reorganize Discord server and set up workgroup areas for dedicated teams (work with Max for redesign)
4) Discord server draft #
├── NETA
│   ├── announcements
│   ├── rules
│   ├── proposals
│   ├── suggestions
│   ├── bot-container
├── General
│   ├── stats
│   ├── links
│   ├── price
│   ├── community
│   ├── marketing
│   ├── art-meme-design
│   ├── dev-lounge
├── DAO
│   ├── dao-general
│   ├── dao-meetings
├── NFT
│   ├── nft-general
│   ├── nft-announcements
├── Workgroups
│   ├── branding
│   ├── community-collaboration-outreach
│   ├── DAO-design-tokenomics
│   ├── NFTs
│   ├── use-case-workshop
└── community meetings